Finding the Right Lawyer
Driving while intoxicated (DWI) or driving under the influence (DUI) in New York, New Jersey, and California can lead to serious offenses. These cities have one of the most stringent driving rules. If charged and proven guilty, your license can be revoked and you'll be faced with a hefty sum of penalties with the possibility of imprisonment.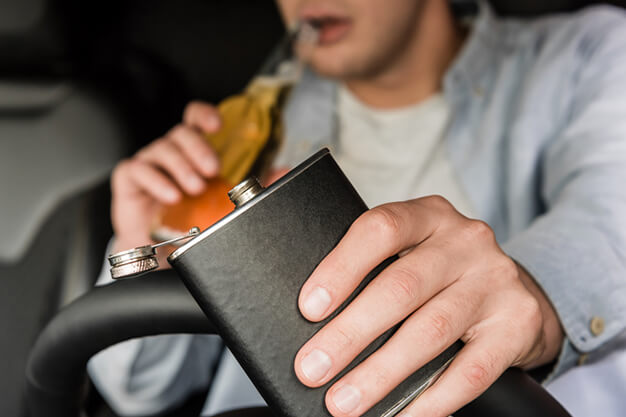 Traffic violations on the other hand, though less serious in nature, cannot be ignored as they do not resolve on their own. If you are summoned to appear in court for traffic-related offenses, your appearance is a must. If disregarded, there can be grave consequences such as the issuance of an arrest warrant.
Whatever your reason may be for facing such charges, you are treated as innocent unless lawfully proven guilty. Choosing a knowledgeable, persistent and compassionate attorney is critical to helping you get through the case smoothly. Finding the right representative who knows how to counter the allegations using various resources and with an extensive amount of experience in the courtroom will give you the best chances in your lawsuit.
At Selem Antonucci Law, you'll find a certified civil trial attorney who can offer you the experience you need to navigate these charges. You'll be supported by Stacey Antonucci, a 5-star Avvo-rated and NJ-ranked Super Lawyer who will not only fight for what is just but will go above and beyond for you to get the best settlement.
Our Empathic Approach and Individualized Service for Every Clientele.
We recognize the long-term implication of being convicted in a DWI/DUI case. Aside from the fact that you'll be faced with huge fines, your personal background will be at stake. Potential employers, credit history, and future insurance policies will be affected.
Facing summons due to traffic violations and other related charges without a proper representative can cause a negative turn of events. By seeking help from the right experts that exercise empathy and compassion, you can be sure that your case will be taken with a holistic approach.
It is our duty to advocate for you and help you get through all the painstaking work involved in a legal process. In every case we take, we value our client's sentiments towards the incident. We understand the roller-coaster ride of emotions one could feel until the final verdict. To help you put your mind at ease, our constant efforts for timely communication and unparalleled dedication will assure you of great handling.
A Brief Overview of Court DWI/Traffic & Drug Offenses
If you are behind the wheels and have been found drunk either through observation by the police or a blood alcohol content (BAC) test, you can be charged with a DUI/DWI case. Additionally, driving below 21 years of age regardless of blood alcohol levels can be found guilty of DWI. Below is a list of some of the commonly charged impaired driving cases.
First, second, or third offense DWI
Underage DWI
Third offense DWI
Prescription drug DWI
Marijuana DWI
Federal court DWI
If you have committed a traffic offense whether within or interstate, your ticket will remain unresolved if left unattended. This could possibly result in a revoked license or an inability to request for renewal. Here are some of the usual traffic offenses:
Careless driving
Driving with a suspended license
Traffic violations
We're Here to Help!
Regardless of the nature of your legal concern, take action now to avoid unnecessary surcharges. You can prevent issues from progressing into something serious if due attention is given to the matter today. If you need a skilled traffic ticket attorney or a DWI/DUI defense representative, submit yourself for a free initial consultation.
Our representatives will walk you through the legal system and will provide you an honest conviction regarding your case. Whatever situation you may be in, our team at Selem Antonucci Law is ready to deal with the legal proceedings for you and turn the tides in your favor. Contact us today by filling out the form on this page or calling (908) 747-4477.