4 Mistakes to Avoid After Being Injured in an Uber Accident in New Jersey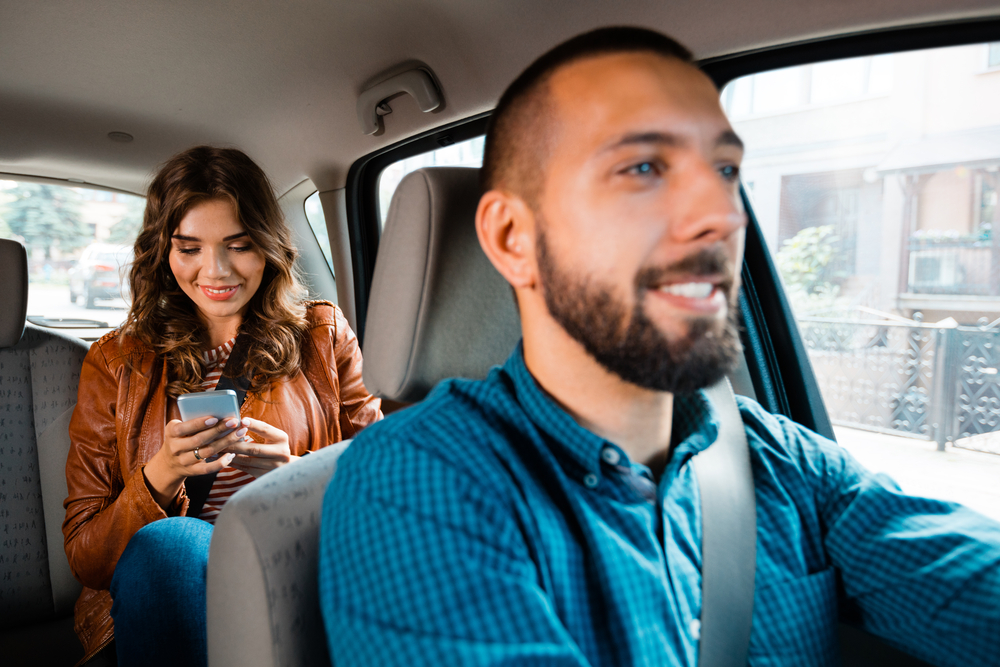 Uber, Lyft, and similar rideshare services have become a normal part of daily life for many people. With so many of these types of vehicles on the road, being involved in a collision with a Lyft or Uber driver is common. It is important to understand how an accident with a car for hire differs from an accident with a driver who is using their own vehicle for personal purposes, and how those differences could impact any personal injury claims you might make. Here are 3 common mistakes that many people make after being injured in an Uber or Lyft accident in New Jersey.
1) Not Collecting All of the Driver's and Rideshare Company's Information

When you are in a collision with another driver, it is standard practice to exchange insurance information. However, if you are in an accident with an Uber or Lyft driver with an active fare, you should not only collect that driver's personal insurance information but all of their identifying information as an Uber or Lyft driver as well.
Ultimately, it is the rideshare insurance company that will be responsible for the payment of your damages and losses.

2) Assuming You Have Medical Coverage When Injured as a Passenger in a Rideshare

New Jersey is a no-fault state, which means that all drivers are expected to rely on their insurance's personal injury protection (PIP) coverage to pay for any medical expenses related to a car accident. However, when you are injured as a passenger in an Uber or Lyft, you will not be covered under your own personal PIP coverage. You will have to use your private health insurance to cover any medical expenses. Shocking, but true.

You still have the right to pursue compensation for any out-of-pocket medical expenses you incur. However, if you have no private health insurance, there are additional challenges to obtaining medical treatment without the assistance of an experienced attorney.

3) Assuming Rideshare Passengers Cannot Be Compensated

All Uber and Lyft drivers are covered by commercial insurance policies that provide coverage for injuries sustained by passengers who are injured while using their services. The rideshare company may try to convince you that you are not covered for one reason or another—for example, they may claim that the rideshare driver was not logged into the app, and therefore, you are precluded from their insurance coverage. Don't let them get away with it! Immediately seek the help of an experienced rideshare accident attorney from Antonucci Law following the incident and let us protect your rights.

You are entitled to pursue compensation from the rideshare insurance company and possibly the driver of the other car that caused the collision. Depending on a multitude of complex factors, you need an experienced New Jersey Uber and Lyft attorney to determine fault and proper compensation for your damages and losses.

4) Accepting a Settlement Offer without an Attorney's Input

If you do pursue compensation from Uber or Lyft after being injured by one of their drivers or as a rideshare passenger, the company may offer you a settlement. More often than not, this first settlement offer will be far less than what you truly deserve. The company is relying on your desire to put the incident behind you and hoping that you will accept the low offer in order to collect fast compensation and move on. However, odds are you deserve more than what they offer.
Any time a settlement is involved, it is always a good idea to sit down with an attorney to review the terms of the settlement and to analyze it is indeed fair compensation. The attorneys at Antonucci Law are not only highly experienced in litigating rideshare accident cases.
If you were injured in a car accident with an Uber or Lyft driver—while driving your own vehicle, or while a passenger of the rideshare service—we encourage you to reach out to us. We will fight fiercely to get you the compensation you deserve. Call now to schedule a consultation.
Put us to work for you with a
Free Case Evaluation
or Call (908) 747-4477