Do You Have Enough Auto Insurance for Your Upcoming Holiday Road Trip?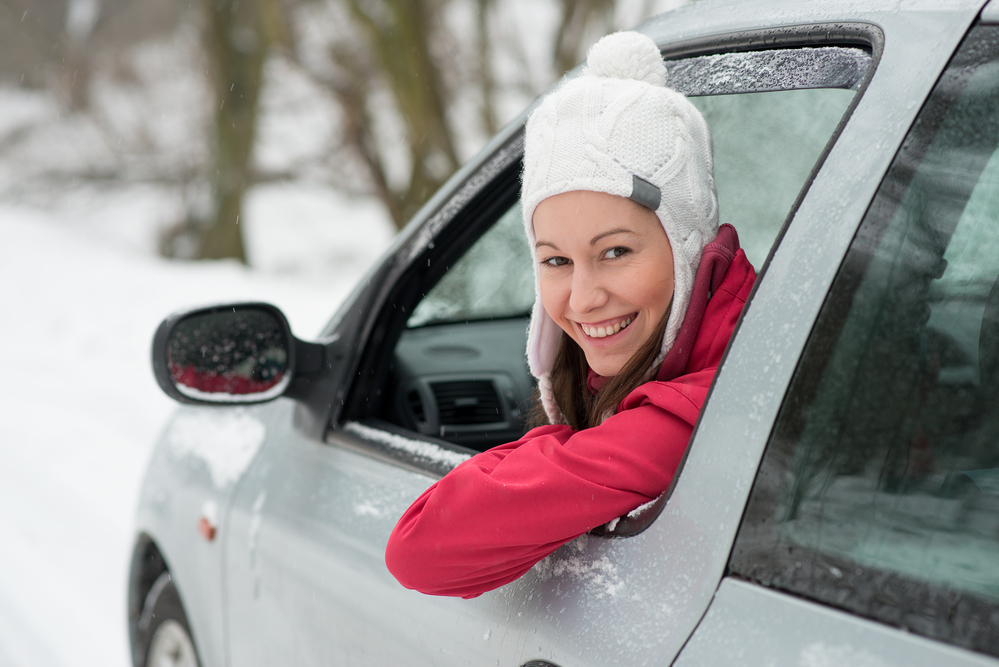 This week, many people will be hitting the road and heading out to visit family elsewhere in the country. Whether it's a trip upstate or a drive across the country, it's important that you ensure your car is ready for the long drive. But we don't simply mean checking your oil and tire pressure; you should also make sure that you have sufficient auto insurance to cover you on your long drive on potentially dangerous roads. We strongly encourage anyone taking a holiday road trip to review their insurance coverage, and keep the following items in mind while doing so.
Are You Covered in a No-Fault Accident?
When roads are icy and weather is blustery, you don't always need another car around to get in an auto accident. One patch of icy road can send your car careening into a nearby tree, damaging your vehicle and potentially harming you and your passengers. If you only have liability insurance, then that insurance plan won't pay for any of the damages you incur from a no-fault accident. Liability only protects you from other at-fault drivers.
If you're driving a long distance in the winter to visit family for the holidays, you should give serious consideration to whether or not you'll be protected from accidents like these. No-fault coverage can provide you with the protection you need if you're in an accident caused by poor road conditions and bad weather.
Will You Encounter an Uninsured or Underinsured Motorist?
Of course, nobody can truly predict whether or not they'll encounter an uninsured or underinsured motorist while on their trip. However, the odds of doing so might be a lot higher than you think. According to recent statistics, about 12.6% of American motorists (a total of 28 million drivers) don't have any auto insurance at all—and that doesn't account for those with only the most basic insurance coverage.
Rates of uninsured motorists can also vary by state, from a mere 3% to a whopping 29%. If you're driving to states with a higher percentage of uninsured motorists, your odds of encountering one of them on the road goes up significantly. (We're happy to report that New Jersey has the lowest percentage of uninsured drivers at just 3.1%.) If you're in an accident with an uninsured driver, and they're at fault, you would have to pursue legal action against them to collect any sort of payment for damages.
Accidents with underinsured motorists are similar. While they might have some coverage, it may not be enough to cover all of your damages. In these cases, you would collect the maximum payout from their insurance, then would either have to cover the rest of your expenses on your own, or else pursue legal action.
Naturally, the longer your drive, the higher your chances of being in an accident with an uninsured or underinsured motorist. You should examine your policy before your trip, and consider adding uninsured/underinsured motorist insurance. This add-on can provide you with additional insurance protection in these circumstances.
Would Your Medical Bills Be Covered?
While examining your insurance policy, you should also ask whether or not any injuries to your person would be covered in a car accident. Most medical insurance providers will not pay for such injuries, so you should have some amount of coverage for medical bills attached to your auto insurance policy; this includes liability (payment to the other party if you're at fault), no-fault (payment to yourself if no one is at fault), and uninsured/underinsured motorist (payment to yourself if the other party has no insurance) policies.
When you're seriously injured in a car accident, repairs to your vehicle are probably one of the last things on your mind. You're more concerned about getting well again, and covering your bills while you recover from your injury.
How Much Will It Cost?
Finally, ask yourself how much it will cost to make these kinds of upgrades to your insurance. Odds are, you'll be surprised by just how little it can cost to dramatically increase your coverage. According to the Insurance Information Institute, it costs roughly $200 per year to increase your liability coverage from $50,000 to $1 million; increasing your uninsured and underinsured motorist coverage by that amount can cost less than $100 a year. Is it worth approximately $25 a month to leave yourself exposed to huge repair and medical bills if you're in an accident this holiday season? Probably not.
We strongly advise all drivers to protect themselves, their vehicle, and everyone who rides with them by obtaining the proper insurance coverage before a holiday road trip. If you have any questions about your coverage, or if you're injured in an accident and need to pursue legal action, reach out to us at Antonucci Law today.
Put us to work for you with a
Free Case Evaluation
or Call (908) 747-4477