How The Insurance Company Handles Your Personal Injury Claim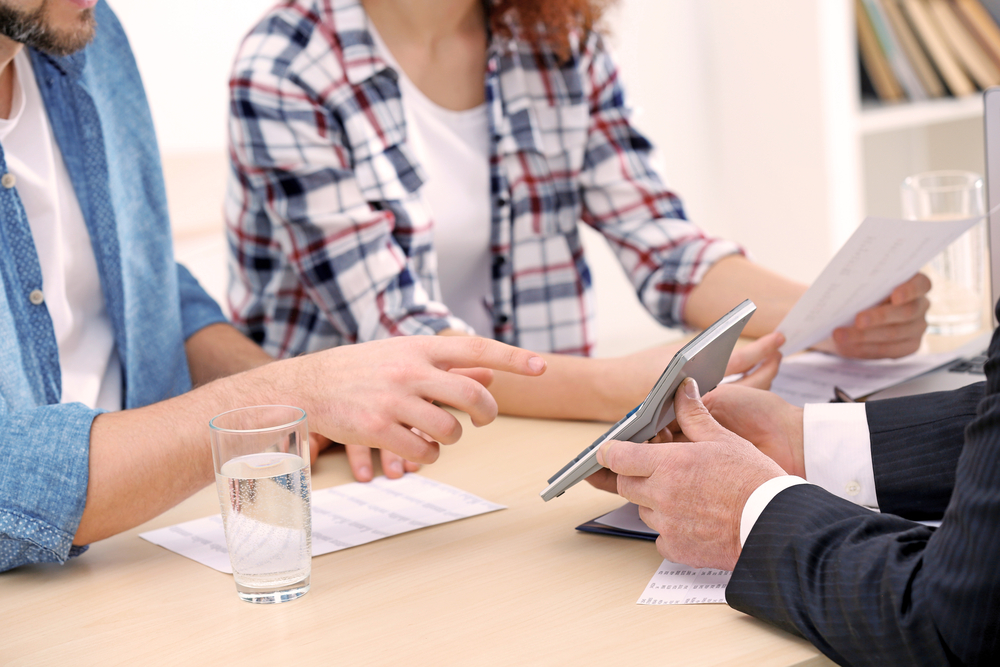 If you have endured a physical injury because of an accident, you may need to speak with an insurance agency to complete your personal injury claim before receiving your settlement. This conversation might take place after you are in a not-at-fault car accident where you might be negotiating with the vehicle insurance agency of the at-fault driver. If the injury took place following a fall at a supermarket, you will need to inquire about compensation options with the company's insurer. Either way, there are a few things you should know about the insurance process that will help you receive the full payment owed.
How Does an Insurance Agent Respond?
An Insurance agent is a worker of the insurance agency that has the task of examining the whole incident and deciding how much your claim is worth. As an organization worker, the agent is also charged with saving the insurance company money whenever possible. The result? They will offer you the minimum payout amount possible.
Claims adjusting is a fragile game since, while determining the payout sum, they are attempting to avoid paying any personal injury claim altogether. If the agent cannot come to an agreement with you, it will be up to an appointed authority or jury to settle on a choice regarding who is at fault and how much remuneration you have the right to be awarded.
In spite of the fact that there will never be an assurance of how things will turn out during a trial, the insurance agency is not likely to risk having the court settle on a high amount of injuries that should be granted to you. Add to that the expenses of the trial and different costs, and the insurance agent won't have saved money for their employer by going to court.
The best outcome for an insurance company is to persuade you to accept the most minimal possible amount before you contact your attorney about your claim and learn more about what you are actually owed.
Navigating the First Phone Call
An insurance agent will presumably call the day of your accident. This first call is significant to the process and it is strongly advised to get advice from your personal injury attorney about how to discuss the incident details with the agent or, better yet, allow your personal injury lawyer to lead the discussion. The main thing to remember is to stay calm and have a written account of the incident details as well as related invoices available for this call. This is because your demeanor or integrity is part of the consideration when an agent issues a settlement offer.
Before you give any personal or accident-related info, take control of the telephone discussion and get the name, address, and telephone number of both the agent you're speaking with and the insurance agency he or she represents. The only data you're required to provide to them is your name, address, and phone number. You don't need to answer any inquiries regarding your work, social security number, household information, or income. However, continue to be amenable when declining to give this information.
Some insurance agents will attempt to persuade you to give an account of how the accident occurred. You can tell them you wish to talk with your lawyer before sharing that information with them. This does not mean you have something to hide. It is precautionary to prevent the agent from being able to use your account against you when deciding on your settlement amount in an effort to save money for the insurance company.
Know Your Rights
Be sure to take notes about your initial discussion to show to your lawyer a short time later in the event you have not already contacted your personal injury attorney. If the agent offers you a settlement during the call, resist the temptation to say yes. The agent's responsibility is to get the fastest, most minimal settlement possible before you're aware of how much your case is worth. If you don't take the lure, you'll probably receive substantially more money in a future agreement.
Meanwhile, keep in mind the insurance agency will be attempting to settle your case quickly before you have time to hire a lawyer. This allows the insurer to offer you the lowest settlement without added court fees. By sending the offer to your attorney for review, you will be able to receive the full amount owed that will enable you to cover more of your related costs without having to come out of pocket.
How Does the Insurance Agent Decide on an Offer?
While determining how much your physical injury case is worth, an insurance agent looks at these things:
What your actual costs have been so far
If there will be any more related treatments and expenses in the near future
How much money you have lost by being not able to work
What other adverse consequences the injury has had on your life
Agony and suffering
Furthermore, they should think about the policy's limit and the strength of the case.
The Policy Limits
Regardless of the amount you think you deserve, it is improbable that the insurance agency would go over the maximum amount indicated in the insurance policy. If your injuries are more noteworthy than this amount, you may need to get that money from the other party. This is another area your personal injury attorney can help you navigate to receive the compensation you need to cover your expenses.
The strength of Your Case
If your injuries are very serious and have resulted in multiple costly procedures and treatments, the agent knows you would most likely be granted the amount you claim in court. On the other hand, if you have minor injuries and the fault is difficult to declare, the agent will try to use this information to lower your settlement amount.
It is best to try not to assume the direction the insurance agent will choose with your claim. Instead, fight for your privileges with the assistance and counsel of an experienced legal advisor that will set up a solid case.
When the insurance agent is informed that you will be working with a personal injury law firm, such as Antonucci Law, you are sending a clear message that your case is strong and you are not willing to accept less than you are owed. Also, they realize they must offer you a reasonable settlement, or they will see you in court.
If you've been injured in a car accident or as the result of a hard fall while on property owned by someone else in the New Jersey area, contact us at Antonucci Law today. Through a free consultation, we will walk you through the claims process and give you expert guidance about how to receive your full settlement. Don't miss your chance to receive full compensation to cover your expenses. Call now!
Put us to work for you with a
Free Case Evaluation
or Call (908) 747-4477