Reasons To Exchange Insurance Info After An Accident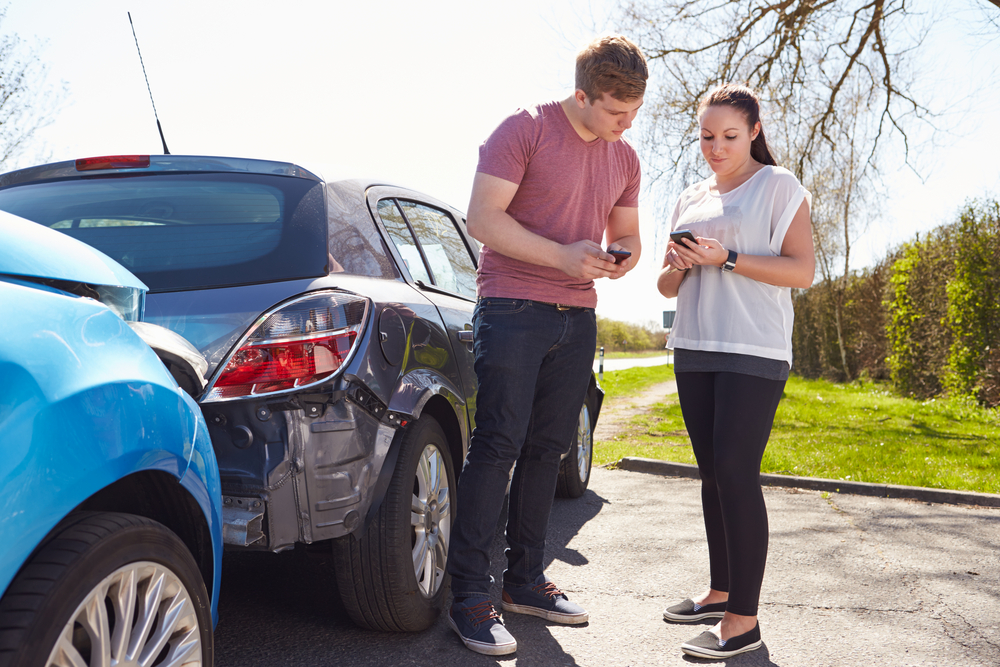 After a car accident, there are some actions you should make immediately. Those actions include pulling over, ensuring everyone is alright and no one requires emergency medical care, reporting the accident to the police, and exchanging data with the other driver(s). Also, a piece of that information should include insurance data—particularly if you are not at fault.
What to do After Checking for Injuries
If you have been harmed in your accident, obviously the main thing that should be in your thoughts is offering assistance to injured parties. Your health and that of the involved parties are the top priority. However, after you have checked for injuries, it is time to call 911 to advise the police, and exchange information with the other parties. Probably the main information in an accident, you will find, incorporates:
Complete name and contact data of included drivers and travelers

Insurance agency and policy numbers

Driver's license and plate numbers

The type, coloring, and model of vehicles

Location of the accident
Why it is Important
Numerous individuals fail to get the above data from the other party and only focus on knowing the name and address of the insurance agency. However, when you are hoping to settle your claim for your injuries, the insurance agency isn't the individual you are suing – you are suing the careless driver who caused your injuries and car damage. Since you need to typically act rapidly in these cases, it is imperative to have a decent record of who was associated with the accident, a written account of the incident and circumstances surrounding it, witness information, and all the details you can collect. Failure to have important information about the driver could be the biggest deterrence in receiving a fair settlement to help cover medical bills and car repair costs.
Distinguishing the At-Fault Party
Exchanging data is a fundamental segment to recognizing who can be considered legitimately responsible for the injury.
In New Jersey, if there were no injuries, the other driver may be liable for paying property damage costs resulting from the accident.
When claims for damages are filed against the at-fault driver, their protection inclusion would probably pay the case. Your car accident attorney will require as much data as possible related to the driver and their insurance coverage when filing a case for monetary damages.
Remember, New Jersey is a no-fault protection state with restricted rights to sue. To better understand the protection claims process and restricting variables in your claim, it's always a smart path to seek counsel from a New Jersey personal injury lawyer.
Options if You Didn't Exchange Insurance Information
If you didn't get the other driver's insurance data and have no real way to find out that information, there may still be choices—yet they're more convoluted. Here is yet another way your personal injury attorney can help you receive the settlement you require to pay for your related expenses.
Uninsured Motorist Coverage
You might have the option to file a case with your accident insurance organization. For this situation, the other driver is normally treated as an uninsured driver and your uninsured motorist coverage would apply if you bought it with your policy. Unless you explicitly quit this coverage, you presumably have it. Contact your insurance provider to verify as this protection can mean the difference between being able to pay your medical and car repair costs or having to come out of pocket when the accident involves an uninsured motorist.
Filing a Lawsuit
Situations where police aren't called normally include minor accidents like small dents or scratches where no injuries or significant damages are involved, which is the reason it's easy for another driver to persuade you it doesn't warrant reporting. For this situation, you might have the option to file a lawsuit in little claims court. However, this can be expensive and may wind up including the other driver's insurance agency if the driver reports it. Once their insurance agency gets involved, they will likely enlist their lawyer to shield their policyholder and they could come after you with their own charges. Having an experienced personal injury attorney or, if no injuries are sustained, a car accident or civil attorney on your side is the best way to protect your interests and ensure you receive the full settlement you are owed.
If either option is not possible, you may be left paying for your damages. However, we suggest continually talking with an attorney, whether you exchanged insurance data or not. A good lawyer can take a gander at the subtleties and decide your best strategy. They should have your well-being as a top priority.
Need a Car Accident Lawyer?
If you or a loved one has been seriously injured in an accident or suffered a tragic loss because of someone's negligent or reckless conduct, don't hesitate to contact us. Time will be of the essence if you want to recover the financial compensation that will be vital to rebuilding your life. Take the first step by learning your options from a New Jersey personal injury lawyer.
At Antonucci Law, our accident lawyers balance extensive legal experience, skill, and genuine compassion to help people just like you set things right.
Call (908) 747-4477 or submit the details of how you were injured online to schedule your free no obligation case assessment.
Put us to work for you with a
Free Case Evaluation
or Call (908) 747-4477