Reasons Why You Should Hire a Personal Injury Attorney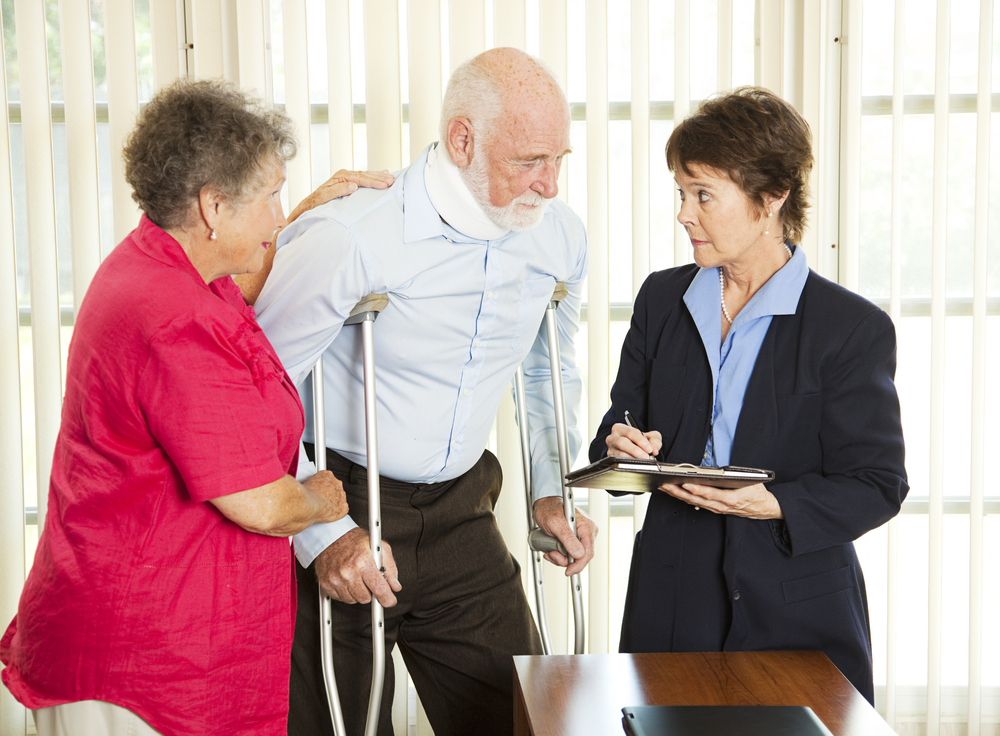 When an accident happens, serious injuries are often the result. Whether it be a car accident or a slip and fall accident, the steps to take to recuperate owed compensation to cover your medical expenses can be overwhelming and debilitating. You may feel intimidated speaking with insurance adjusters, pressured to accept a reduced payment that does not cover your medical expenses, or frustrated with the insurance claims process overall. The good news is you do not have to handle your insurance claim alone. A personal injury legal attorney can assist you through this process from filing the claim to receiving your payment in full.
Personal injury attorneys are experienced in injury law
Frequently, legal counselors practice in more than one space of the law. Consequently, it is important that you select a law firm that has extensive experience in personal injury law - that is, the legal advisors at the firm focus exclusively on personal injury law. Personal injury legal attorneys have aided clients who have been significantly injured through the carelessness of others. Since personal injury law has many complexities, your attorney will need real-world experience navigating through insurance company tactics designed to reduce your compensation. At Antonucci Law, we have more than 27 years of personal injury litigation experience. We are committed to helping injured parties understand and receive the full amount of compensation they are owed in an effort to help them find the financial support and medical care they need to move forward.
Your recuperation is our #1 priority
If you need a personal injury attorney, it is probably because you have been involved in a serious accident. You will likely be managing doctor visits and treatments to work towards your recovery. Because of this, you will probably be too occupied to wade through insurance jargon and legal proceedings. Settling a case can be a time-consuming, complex, and intimidating process. Personal injury attorneys work enthusiastically to ensure that accident victims are monetarily compensated, and more significantly, that recuperation happens as easily and rapidly as possible. Also, hiring a personal injury attorney will allow you to be connected with an immense network of associations with treatment centers and well-being professionals to help speed up the recuperation process. While you're recovering, your Antonucci Law attorney will examine, advocate, and prosecute on your behalf while keeping you informed every step of the way.
Insurance is confusing and complex
Even though insurance is something that every car or property owner should have, not every person understands how to use it or how much coverage to add to the policy. Insurance can be complex and confusing for even the most experienced legal counselors. Hiring a personal injury attorney will give you insight into the best insurance policy options before an accident as well as help you find the best path to pursue throughout the insurance claim process. Since many insurance agencies are multi-million-dollar businesses that will frequently try to settle a case for less than what it is worth, this advice can be vital to protect your rights and receive your full owed compensation.
Experience with the court system and councils
If you have at any point been in a courtroom, you know that court procedures can be confusing and formal with complicated terminology and procedures. By hiring an experienced personal injury attorney, the entire claims process, including legal proceedings when necessary, will be managed for you. Your attorney will also ensure you are properly prepared to take the stand in the event you are called to be a witness.
We only get paid when you get paid
Unlike most areas of law, an accomplished personal injury attorney charges customers a "contingency fee." This means that the attorney gets paid when the client does. If the legal advisor is ineffective in reaching a judgment or settlement for the client, the attorney does not receive payment for the services rendered. This is one more reason why hiring an experienced personal injury attorney is imperative to ensure your case is best represented and the attorney's methods are effective at recovering your complete compensation amount.
When to Hire a Personal Injury Lawyer
Not all cases require a personal injury lawyer's assistance. Contact an attorney immediately if one or more of the following statements is true:
Your accident resulted in serious injuries or death.
Your life has been significantly impacted by your injuries.
The accident prompted temporary or long-term disability.
You have missed work because of your physical injury.
You are uncertain of the full extent of your injuries.
You are concerned that the insurer's settlement offer won't cover your losses.
How Antonucci Law Can Help
Information is power. That's why you will receive a free personal injury consultation at Antonucci Law. Once hired, your dedicated attorney will work hard to apply decades of personal injury litigation experience for a smoother and more effective claims process. Read our 5-star reviews online and get in touch with us today to schedule your free consultation by completing our contact form online or calling us at (908) 747-4477.
Put us to work for you with a
Free Case Evaluation
or Call (908) 747-4477