The Benefits of Hiring a Certified Civil Trial Attorney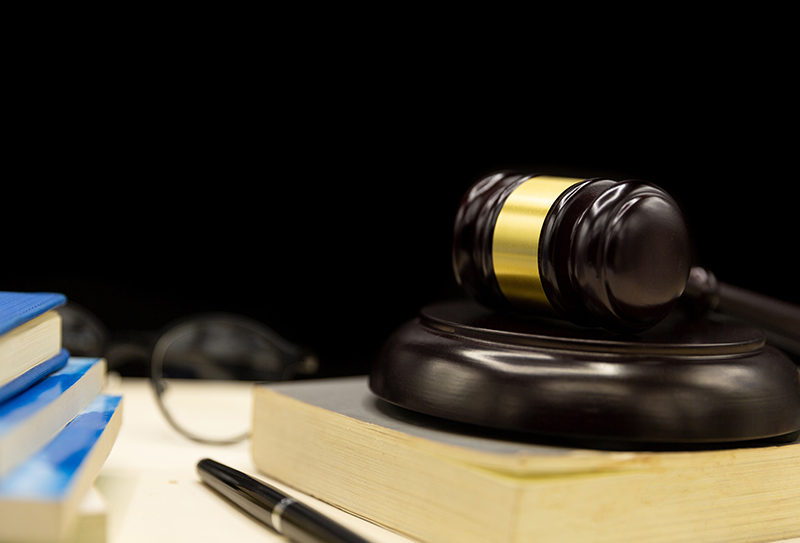 Accidents involving serious injuries can require expensive medical care and time away from your responsibilities. If your injuries are due to negligence or reckless actions on the part of the other involved party or property owner, a certified civil trial attorney who specializes in fighting for the rights of the injured can provide experienced counsel on your options for recovering some of the medical costs and lost wages. Although the hope is always that an accident never occurs, if you are injured in a not-at-fault accident, remember these top benefits of working with a certified civil trial attorney.

Regardless of the level of complexity of the case, the financial and emotional impact could be extensive. Both our financial health and our overall well-being can be affected. Fortunately, we do not have to face these predicaments on our own. The presence of a certified civil trial attorney makes it easier and more effective for society to achieve justice.
Are you ready to gain some helpful insight into selecting the right attorney for your case? If so, let's begin by briefly exploring the subject, as we go through the advantages of acquiring the services from a board-certified lawyer.
What is a Certified Civil Trial Attorney?
A Certified Civil Trial Attorney is a designation given by a Supreme Court to those who have proven themselves highly qualified in their practice. It involves meeting requirements set by the Board, including further studies, extensive years of experience, outstanding peer and client feedback.
The difference between a certified and a non-board certified
Not all cases are taken to trial, however, whenever there is a need to do so, only certified civil trial attorneys have the right expertise to handle a lawsuit and defend a victim in court.
It's also important to note that not all advocates in their jurisdiction are certified. In fact, the vast majority of attorneys are not board-certified. Only those with a substantial amount of experience, high standards, and dedication in their practice can pass the certification requirements.
What it means to hire a board-certified attorney
Getting a certified civil trial attorney means hiring a specialist. A board-certified lawyer possesses the right skills and resources to fight for your case. They can navigate through the legalities of your claim and foresee issues that commonly occur in a certain field. Such fields include a variety of legal issues related to personal injury, nursing home abuse/negligence, car accident, traffic/drug offenses, or workers' compensation.
Avoiding costly mistakes
Several lawyers are claiming to be certified when in reality they aren't. Falling for this trap could yield devastating results such as unclaimed damages or not getting a rightful claim.
The easiest way to tell if the attorney is board-certified is through their advertisements in various media. Advocates showcase their designations as they market themselves in papers, news, and over the internet.
Another way to verify is through an accredited group such as the National Board of Trial Advocacy. The state bar updates its website to present attorneys who have applied and have been accepted for certification.

The benefits of hiring a Certified Civil Trial Attorney
Achieve positive outcomes.
Hiring one will ensure you the best, well-desired outcomes. Certified civil trial attorneys are exceptionally dedicated and hardworking. This is mainly why they are given due recognition by the Board.

Their vast experience allows them to go through the complexities of the law. They are aware of the different circumstances that could take part in a victim's situation. Overall, they have exceeded the level of professional excellence making them the best lawyers to acquire to help you win your case.


You're in good hands.
Lawsuits can bring uncalled stress and anxiety. The whole process could be physically and financially draining. But, there is no need to undergo such a situation. Getting a compassionate advocate can help you achieve justice in the most delicate way.

At Antonucci Law, you'll find dedicated advocates who will stand for you in your most trying time. Our team exercises transparency and commitment while observing an empathic approach to all clients. This way, you get to experience a smooth flow of resolution while achieving the best settlement in your case.


Experience undisrupted service
As mentioned earlier, not all cases are taken to trial. In some instances, clients may reach an agreement without going to court. This usually happens if the defender or its insurance company offers an amount that is acceptable to the complainant. The problem comes when the offer isn't justifiable and the only way to pursue your rights is to bring the case to court.



If you have started your claim with a lawyer who isn't prepared to go into a trial, or worse, doesn't have the confidence to do so, you may end up changing your lawyer during the most critical moment of your case. To avoid going through such troublesome encounters, it's best to be connected with someone willing to go all out for you to get the right compensation.
Speak to us, we got you covered!
Antonucci Law Firm is led by Stacey Antonucci, a Certified Civil Trial Attorney, and Dennis Baptista, a Certified Workers Compensation Attorney. Together, they have served the needs of the community and protected the victims of injury, abuse, or negligence for over 26 years. Their relentless representation and sincere compassion for each client have assisted numerous people who are striving to fight for just compensation.
If you currently have issues that need immediate attention, the legal team at Antonucci Law is ready to hear you out. We promise to provide you with a straightforward perspective on your lawsuit.
We'll make it inviting for you as we offer free consultations so you may have an informed decision in reaching for the right lawyer for your claims. Contact us now to schedule a virtual or personal consultation and get the justice you deserve.
Put us to work for you with a
Free Case Evaluation
or Call (908) 747-4477