Understanding Personal Injury as a Legal Term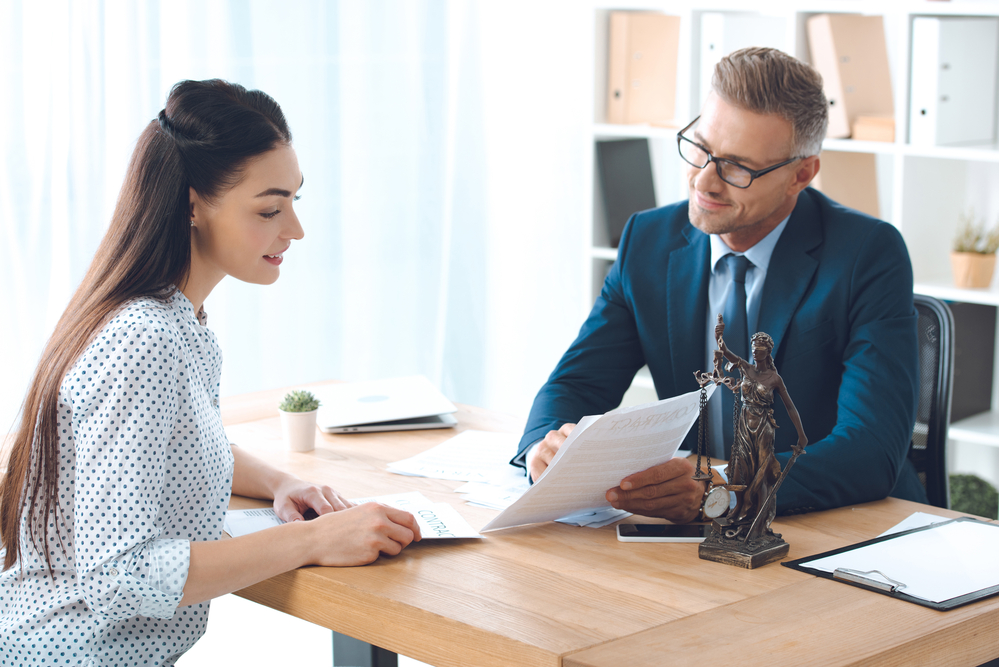 You've perhaps heard the phrase, "personal injury" when referring to insurance claims. This is the legal term applied when someone has received an injury or suffered emotional harm as the result of someone else's actions. More to the point, personal injury is caused by carelessness, negligence, or the inability to avoid potential risk. However, there are many elements that can impact the outcome of an insurance claim or court case. Here is what you need to know about how the courts view personal injury.
Before delving into what personal injury may mean to your case, it is important to note that a proficient lawyer is always advised to ensure you receive fair treatment both by the insurance agency and in the courtroom. Your personal injury attorney will assist you with exploring the circumstances involved and learning your best option for moving forward. After all, you can bet the insurance agency will have attorneys and agents working to protect their interests. You deserve qualified representation to defend your rights and ensure your full compensation is awarded.
Types of Personal Injury Claims
Different types of accidents can prompt personal injury claims. Most common forms of personal injury claims incorporate but are not restricted to, work mishaps, road car crashes, and slips and falls while on someone else's property. You should always seek an experienced personal injury attorney to find out if your case qualifies as a personal injury case. Personal injury claims can cover medical costs and related expenses such as:
Surgical Care
Medical Treatment
Physical Therapy
Medicine
Counseling
Related Damages in Personal Injury Cases
In addition to the above list, some related costs can be recuperated if your case meets the lawful definition of personal injury in a case where you are not found to be at fault. A lawyer can assist with analyzing and evaluate your case and your injuries to assess your case, give you a scope of qualities for settlement and walk you through a personal injury case. The kinds of costs that can be recovered depend upon a number of variables. Your personal injury attorney will walk you through what is considered recoverable for your specific case. Related potential costs that might be covered include:
Lost wages or lost income
Agony and languishing
Past and future clinical costs
A diminished capability to perform
Losses for perpetual deformation or scarring
Personal Injury Versus Criminal Defense
It is feasible for a similar case to be the subject of a personal injury claim and a criminal protection case. In certain cases, for example, for a situation of an alcoholic driving accident, carelessness is viewed as criminal. In any case, Personal injury and criminal defense cases would be two separate lawful procedures. Personal injury cases are designed to bring about the recuperation of reimbursement for monetary costs. Criminal cases are led in the pursuit of some type of discipline, which may incorporate fines, community service, or time served in a penitentiary.
The Benefits that Can be Recovered Through a Personal Injury Claim
An effective personal injury claim may bring about a settlement or an in-preliminary decision. The ultimate objective of most cases is to recuperate remuneration to cover the medical costs that came about because of a not-at-fault accident. Whether the remuneration is distributed through a single amount or periodic installments, the goal is to cover the victim's current and future medical care costs.
Personal injury plaintiffs may also request such items as:
Hospital expenses
Transportation costs
Lost wages
Statute of Limitations
It's pivotal that you understand that there is a restricted time wherein you can file a case called the Statute of Limitations. Typically, this time period begins with the accident date. The Statute of Limitations is set up by state law and regularly changes depending upon the type of injury. Therefore, a personal injury lawyer should be contacted immediately following your accident to ensure you have enough time to file a claim.
Why Experience Matters When Hiring Your Personal Injury Attorney
With regards to any claim, your attorney's level of experience will likely have a direct impact on the outcome of your settlement. This is because insurance agencies will likely have a deep well of legal expertise they can use to defend a lesser payout. Your experienced legal team will understand the commonly used tactics of insurance agencies to lower the compensation amount as well as how to combat them in court if necessary.
How to Find an Experienced Personal Injury Attorney in New Jersey
If you wind up in need of a personal injury lawyer in the New Jersey area, the experts at Antonucci Law can help you navigate through every step of the claims process. Antonucci Law covers a wide range of personal injury cases, and we won't stop fighting for your rights to full compensation! Plus, we make it easy to get in touch with us when you need an attorney. Simply call (908) 747-4477 or fill out our contact form on our website. We look forward to helping you receive the complete payment you are owed!
Put us to work for you with a
Free Case Evaluation
or Call (908) 747-4477