What Is Pain & Suffering, and How It Impacts My Personal Injury Case in New Jersey?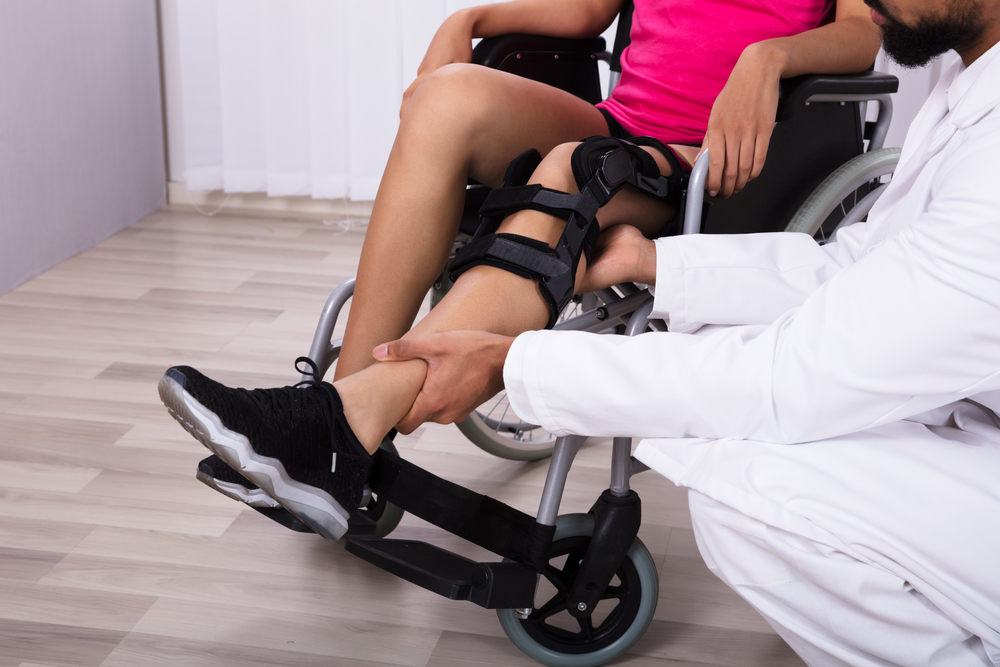 "Pain and suffering" are critical elements of any personal injury case. A frequent question asked by our clients is "What exactly qualifies as pain and suffering and how does it impact my personal injury case?" Antonucci Law's Personal Injury Attorneys provide our clients with detailed answers which take into consideration the clients' personal facts and circumstances. Since it is such a common question, we wanted to provide some general details on pain and suffering as related to personal injury laws in New Jersey, including what qualifies as pain and suffering, how we prepare to prove this part of a personal injury case and how compensation for these non-economic damages is determined. If you would like to speak to one of our experienced personal injury attorneys about the specifics of your case as to all issues including pain and suffering, contact us today.

What Is Pain and Suffering?

While everyone knows the common meaning of the words "pain" and "suffering", as a legal concept, pain and suffering are a bit more complicated. There is no piece of paper or document with a clear dollar amount that magically shows how much that harm is worth. At Antonucci Law, we recognize that pain and suffering are very real aspects of a client's injury, and our clients, and all injured victims, deserve to receive fair compensation for the pain and suffering they have endured at the hands of another party. These non-economic damages known as "pain and suffering" are subjective and require an in-depth understanding of our client's medical conditions and injuries resulting from the carelessness of the other party. These include but are not limited to physical, emotional, and mental pain and anguish. Categorically, these are called damages for "pain and suffering, disability, impairment and loss of enjoyment of life."

Proving Pain and Suffering in a Personal Injury Matter

Pain and suffering awards or settlements are only possible if there is a connection between a medically diagnosed injury caused by the accident (the carelessness of another party) and the pain experienced by the injured party. Because this subjective damage is difficult to quantify, there are ways to make the pain and suffering more understandable and provable by a Personal Injury Attorney.
One way to keep track of pain and suffering is for an injured person to document their pain levels and how they may have varied based on activity and time of day on a daily basis after the injury occurs.

Some people report pain in the morning and difficulty sleeping, for example.
Pain can interfere with daily activities as simple as going grocery shopping or opening a bottle in the case of a hand and wrist injury.
These details are important and create a real picture of the impact of this pain on a person's daily life. Detailing symptoms, changes in symptoms, and describing the pain will help in proving the very real impact of the injured person's injuries as memory fades.

As to mental and emotional suffering, injured persons may ask themselves: "Was I unable to drive due to flashbacks of the accident or fear of another careless person hitting me again? Why am I not sleeping? Am I having nightmares? Am I sad or depressed because of these new physical limitations?" Noting experiences as they happen helps present concrete evidence of real, measurable harm to ensure that you are fairly compensated.

Fortunately, our Courts have guidelines known as "Jury Charges" to explain to the Jury how they can calculate and determine damages for pain and suffering, disability, impairment, and loss of enjoyment of life. While the attorney for the injured party is not permitted to mention specific amounts of money for the calculation of such damages, attorneys are permitted to employ a method where the time of the pain and suffering is related to an amount of money. Keeping track of difficulties you experience with daily activities, pain levels, and emotional disruption to enjoyment of activities and life can prove extremely beneficial for settlement purposes or to prove pain and suffering damages.

Other Support for a Pain and Suffering Damage Claim

Keeping track of physical experiences and mental and emotional states is just one piece of the puzzle to prove these damages. Below are just some of the pieces of evidence Antonucci Law gathers and relies on to prove an injured client's pain and suffering:
Medical records provide a wealth of support for pain and suffering claims.
Further, if an injured party has sought treatment for emotional trauma and brings an emotional distress claim due to diagnosable mental conditions such as PTSD, anxiety, and/or depression from the accident and/or its aftermath, those records will be gathered as well. Generally, to establish an emotional distress claim, medical treatment will have to have occurred.
An injured party's testimony in court about the pain and suffering they experienced as a direct result of the injury is another key part of proving the pain and suffering claim.
The injured client's testimony, coupled with the strong, effective, and well-prepared legal argument by the Personal Injury Team at Antonucci Law clearly explaining why the injured client should be awarded pain and suffering damages adds to solidifying establishing entitlement to these damages.
How Does It Impact Your Case?

A personal injury case does not require documented pain and suffering to result in compensation, but it is a common area to be explored, even from the moment of the first consultation with Antonucci Law. Once that consultation is done, our clients become part of the plan of action, with the most important part of the plan being healing and the most important team member being you, the client.

If you would like to receive a free consultation on your personal injury case and learn more about how your pain and suffering might impact the settlement of your case, contact Antonucci Law today.
Put us to work for you with a
Free Case Evaluation
or Call (908) 747-4477