When to Contact an Attorney Following a Serious Personal Injury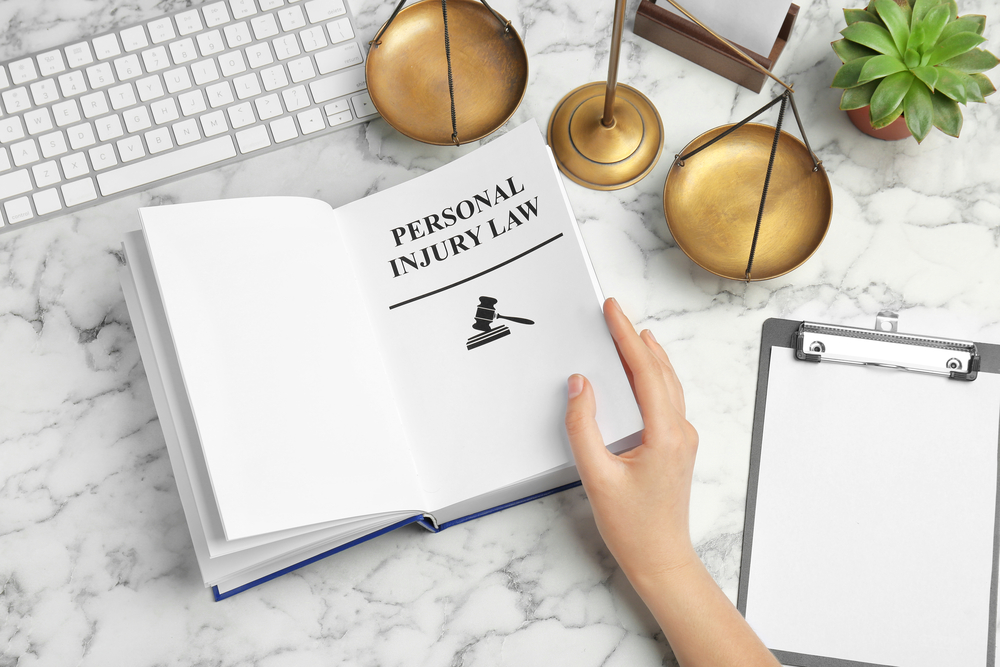 Accidents happen. Sometimes, you're going to get hurt where there will be very little you can do besides focus on the recovery. But, in some cases, your not-at-fault accident could require the assistance of a personal injury attorney in order to receive pain and suffering compensation that will help cover medical and related expenses. Use this checklist of questions to determine whether or not you should be getting in touch with an experienced attorney.
Were Your Injuries Caused by Someone Else?
The first (and arguably, the most important) question you need to answer is who was at fault for your injuries. If the harm you suffered was the result of a simple accident or your own actions, then there is nothing a personal injury attorney can do for you. However, if you were harmed due to the actions or negligence of another party, you need an attorney on your side to collect the necessary evidence, build a case, and pursue compensation from those responsible for your injuries.
In some cases, there may be multiple liable parties that can be held accountable for your injuries. Our attorneys can help you identify all those parties and guide you through pursuing compensation from each.
The most common example of a personal injury caused by another party is a car accident. If the other driver was clearly responsible for the accident (and, therefore, your resulting injuries), you can pursue compensation from that driver and their insurance provider. Or, if you were in an accident with a commercial truck driver, you could pursue compensation from both the driver and the trucking company. Regardless of the individual situation, we can help to identify where fault lies and determine the best route for getting you the compensation you deserve.
How Serious Are Your Injuries?
The severity of your injuries will also be an important factor in determining whether or not you should contact an attorney. Slipping on a wet floor at the grocery store and bruising your hands and knees is generally a situation that people are equipped to handle on their own. Slipping and falling on that wet floor and suffering a concussion, however, is an entirely different matter.
If you have suffered serious injuries in a car accident, slip-and-fall incident, or in any other situation where another party is at fault, you should contact an attorney right away. Serious injuries often leave victims with high medical bills, long-term treatments for recovery, and reduced income due to missed work. If the injuries you suffered impact your daily life, and you believe that another party is at fault, you should contact our experienced and compassionate attorneys immediately.
Have You Tried Working with the Responsible Party?
Few people want to get an attorney involved immediately—and that's understandable. You may want to give the responsible party the chance to do the right thing and make efforts to compensate you for your injuries. This means speaking with the person or company who caused your injury as well as possibly connecting with that person's insurance company.
It's usually best to let an attorney handle any communications with an insurance company from the beginning. Insurance carriers are in no hurry to pay out on claims, and you'll often be faced with deny, delay, and deprive tactics. If you have already spoken with the responsible party or their insurance carrier, this may have triggered the realization that you need an advocate to handle this situation for you.
Very rarely will an insurance company offer the injured party what they truly deserve, much less do so in a timely manner. If you feel like the insurer or the responsible party themselves are giving you the runaround, end direct communication with them and allow one of our attorneys to become your dedicated advocate instead.
Our Experienced Attorneys Can Help
At Antonucci Law, we have decades of experience standing up for the rights of those who have been seriously injured through no fault of their own. More than that, we have compassion for our clients after being in your shoes fighting the insurance company's many tactics to avoid paying full compensation in a timely manner. As a result, we know exactly how life-altering such an injury can be and we will work harder for you than anyone else to help you receive the full amount you deserve.
We can't heal your injury, but we'll apply our litigation expertise to improve your situation in any way we can. Contact us today by filling out our form online or calling (908) 747-4477 to speak with one of our attorneys about your case.
Put us to work for you with a
Free Case Evaluation
or Call (908) 747-4477