Finding the Right Lawyer
These days, our well-being is our primary concern. We try to stay healthy and be in our best physical and mental condition. If something's not right, our doctors are our go-to refuge to help us feel well again.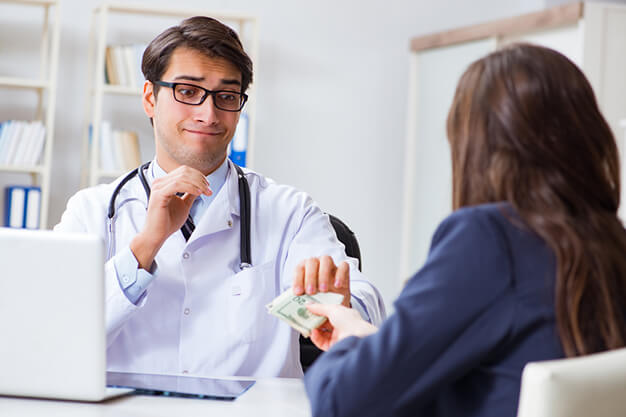 Physicians also want nothing but the best outcomes in terms of treatments and surgical procedures. But despite their expertise, the success of the overall medical care can go out of their control. That is why the patient and the family need to understand the implication of the recommended procedures and the risks involved.
If you have observed indicators that made you realize something went wrong beyond the standard measure of care and discussed risks during the treatment, it is important to act fast. Another medical expert should be able to confirm the probability of unsatisfactory care provided and you must find yourself an experienced and well-trusted representative.
At Selem Antonucci Law, you'll be placed under the care of our highly-rated lawyer Stacey Selem Antonucci. As an advocate for the injured and victims for 27 years, her devotion led her to specialize in the field of Personal Injury, Workers Compensation, Nursing Home Negligence/Abuse, Medical Malpractice, Municipal Court, Traffic offenses/DWI, and Employment Law. Stacey's expertise and unyielding conviction for justice will put your worries at ease and help you grant the rightful claim you deserve.
Our Empathic Approach and Individualized Service for Every Clientele.
The vast years of practice dealing with unique cases molded our mission to represent each client fairly, with compassion and full force. We value the establishment of relationships and we deeply believe that behind each successful case is a solid understanding between the client and the defender.
Stacey Selem Antonucci has previously served as a trial counsel for various insurance companies throughout the years. Because of her unique background, she understands the tendency of these providers to propose unjust awards. An unlawful claim is something we wish to end by fighting for the right compensation our clients deserve.
You have probably heard people saying that filing a legal complaint can be costly and stressful. We acknowledge that seeking justice can result in a financial burden for people. This is why we offer no-risk assessments to hear your case and help you determine the next step. Begin by scheduling your consultation with our award-winning law firm. You won't pay a single cent until you receive your entitled award!
A Brief Overview of Medical Malpractice
Before filing a complaint, the complainant must understand the difference between medical malpractice and an undesirable medical outcome. Medical malpractice results from the inability of the healthcare team to follow the standards of care. An undesirable medical outcome is the untoward and unfavorable consequences of the treatment provided.
In other words, an unfavorable outcome of the treatment is not necessarily due to medical malpractice. The injuries or the harm inflicted must be analyzed properly to see if there is an established connection between the damages and the procedure.
If you believe you or your loved one have faced an injury, including premature death related to medical malpractice, these are some of the common cases that could be charged against the involved medical team:
Birth injuries
Hospital/Physician negligence
Fatal medical malpractice
Misdiagnosis/delayed diagnosis
Medication errors
Prescription errors
Surgical errors
Laboratory errors
We're Here to Help!
Medical cases can be very complicated to handle. Do not risk the outcome of your lawsuit by choosing inexperienced representatives. If taking the first step gives you anxiety and an actual meeting makes you feel uncomfortable, we could always arrange a virtual consultation for you.
The legal team at Selem Antonucci Law will help you in your case every step of the way. By choosing us, you can expect to stay informed at every stage of the process. You will be more than prepared throughout your lawsuit and our skilled litigators will make sure you get the justice you deserve.