Finding the Right Lawyer
As dedicated workers, we spend a great deal amount of time putting our heart and mind for the betterment of the company. In return, we expect our employers to be transparent about the workers' compensation insurance. This gives us a clear view of how things would go should accidents arise in the workplace.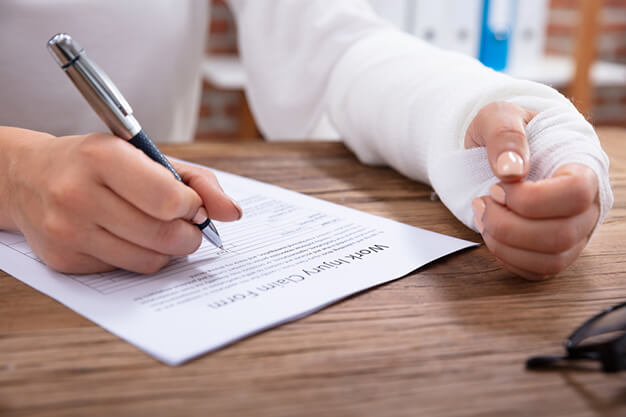 Regardless of the incident being unintentional, with or without the involvement of other people, any injury incurred can result in financial instability. Facing monetary issues can be detrimental to our situation especially with the ongoing economic challenges.
If you have suffered a work-related injury or illness, It is important to find that perfect lawyer who can help you fight your right like his or her own. Someone who works beyond what is expected of them as a professional and knows the temporary or lifetime implication of going through an illness, trauma, or disability caused by your job.
Fortunately, at Selem Antonucci Law, you'll find the right people who can work with you in these situations. Led by Stacey Antonucci a Certified Civil Trial Attorney and Dennis Baptista, a Certified Workers Compensation Attorney, the Selem Antonucci Law Firm has centered the practice on mending the issues of negligence and helping the workers attain their rights in the workplace for over 26 years.
Our Empathic Approach and Individualized Service for Every Clientele.
We embrace compassion and devotion for every client we meet and never settle for less than what our clients deserve. It's one of the reasons why we have garnered numerous positive reviews from the cases we have handled.
We understand what an individual goes through during a tough time. From the start of the consultation up to the end of the case, we wish to ease up your tension through reassurance, proper guidance, and communication.
As natural advocates, we aim to seek equity for our clients through our tenacity and unyielding conviction for justice. We work relentlessly on each case to help you attain the best outcome.
A Brief Overview of the Workers' Compensation Program
If you are covered by a workers' compensation program, you get benefits for medical care, lost wages, permanent disability, including loss of life. Workers may file a lawsuit against their employers even if the accident is unintentional and no matter who's involved.
Stacey Selem Antonucci has dealt with several clients in this practice, making her an expert in handling different workplace mishaps. The following are some of the benefits she fought alongside with various clients:
Medical benefits

This refers to the medical expenses incurred whilst being treated in a facility. It may also include outpatient care, medications, therapies, medical equipment, and surgeries.

Temporary total benefits

This ensures workers that they can receive remuneration in replacement of lost wages.

Permanent partial/Permanent total benefits

If an employee has incurred a permanent disability, you may be compensated for this depending on the involved body part/s. And if declared unable to return for work, your benefits may be extended and re-evaluated.

Death benefits

If the misfortune results in an untimely death, the benefits can be paid to a family member. Funeral and burial costs are also part of the employer's accountability.
Workplace injuries can spring from the simplest cases to the most complicated ones. Some of these include the following:
Bone injuries from slips, trips, falls
Electrocution
Exposure to radiation or toxic substances
Unsafe posture at work resulting in muscle strain
Loss of limb caused by machinery
We're Here to Help!
Different circumstances can happen when working even if you're off-site. As long as you are performing your duties, your protection doesn't end at the borders of your workplace. If you believe you deserve the right to fight for your right to eligibility, start making legal arrangements today. We have a no-obligation up-front/virtual consultation policy.
If you have initially filed for a claim and have been low-balled by the insurance, feel free to contact us and we'll help you get the rightful compensation. Our commitment to a just system will ensure you maximum awards for the harms and losses you have sustained as an employee.