Selem Antonucci Law: The Truck Accident Law Firm - NOT APPROVED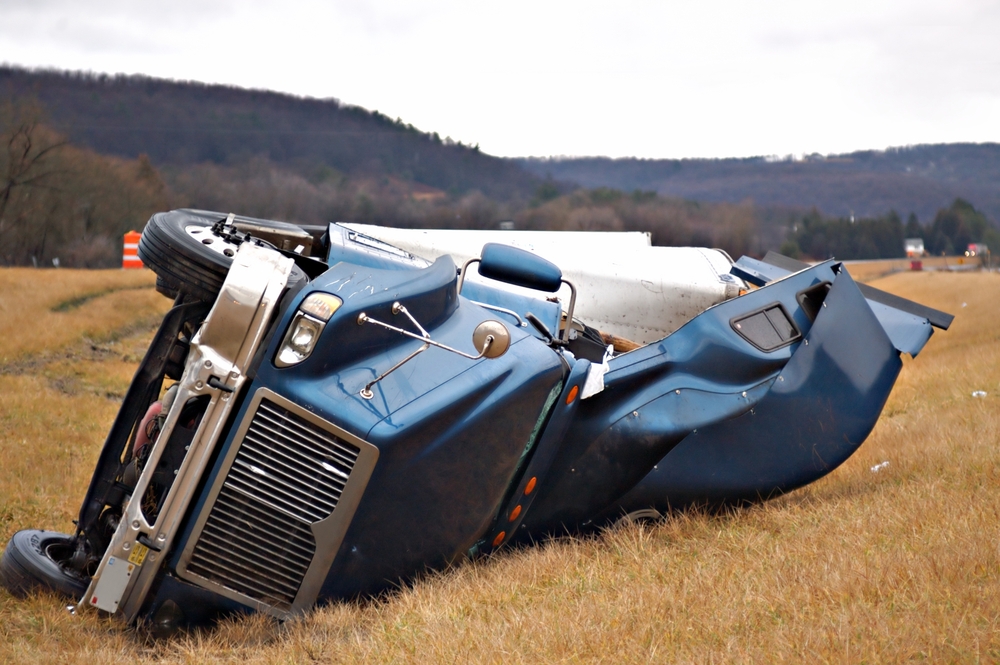 When you are in an accident with a commercial truck, the damage to your property and your person can be far more severe than when you are in a collision with another passenger vehicle. How do you begin to navigate the complexities of pursuing compensation from a trucking company while you are recovering from your injuries? The experts at Selem Antonucci Law can help. Keep reading to learn more about some important statistics about truck accidents, and if you have been hit by a semi-truck or other commercial vehicle, contact our truck accident law firm in New Jersey for expert assistance.
Mechanical Failure Is the Most Common Cause
Semi-trucks are most likely to cause a collision due to some sort of mechanical failure in the vehicle. This can include issues like brake failure, tire blowout, and transmission failure, as well as mechanical issues that obstruct the driver's vision, like broken windshield wipers and faulty lighting devices.
Other leading causes of truck accidents are new tour routes and fatigue. Contrary to what some people believe, substance abuse is very rarely the cause of a semi-truck accident. According to the Large Truck Crash Causation Study conducted by the FMCSA, only 0.4% of crashes are caused by illegal substance abuse, and 0.3% by alcohol consumption.
Most Crashes Occur between Noon and 3 PM
While you might think that most semi-truck accidents would occur late at night or in the early hours of the morning, when drivers are more likely to be fatigued, statistics show that roughly 19% of all semi-truck accidents occur between noon and 3 PM. These are most likely to occur on major roadways other than interstates and freeways; only 32% of truck accidents occur on interstates and freeways, while 52% occur on other major roadways.
Tractor-Trailers Are Far More Deadly
Because of their much heavier weight, fully loaded tractor-trailers can take between 20 and 40% longer to stop after applying their breaks; that is roughly the length of two football fields. Their long stopping distance, combined with approximately 80,000 pounds in weight, makes tractor-trailers far more deadly than single-unit commercial trucks. Approximately 74% of fatal track accidents involved tractor-trailers, while single-unit trucks were only involved in 27% of fatal truck accidents.
Those in Passenger Vehicles More Likely to Experience Fatalities
Naturally, when there is a collision between a passenger vehicle and a semi-truck ten times its size, the passenger vehicle, unfortunately, bears the brunt of the damage. When it comes to fatalities, individuals in the passenger vehicle take nearly all of the weight. Commercial truck accident statistics show that 97% of all deaths in truck accidents were drivers or passengers in the car, van, or SUV.
The Number of 18-Wheeler Crashes Has Increased
Over the past couple of years, there has been a decrease of 2% in the number of all motor vehicle accidents. However, the number of accidents involving larger freight trucks has gone up. In fact, a death rate rise of 5.8% was recorded among tractor-trailers exceeding 26,000 pounds of weight. The exact reasons for this are unclear, but may have something to do with the shortage of truck drivers and supply chain issues caused by the COVID-19 pandemic. Many truck drivers are driving longer hours and new routes, which can contribute to an increase in accidents.
Most Crashes are Caused by Collisions with Other Vehicles
While some semi-truck accidents do occur when a truck turns over, runs off the road, or collides with an object, the vast majority of accidents with these vehicles are caused by a collision with another vehicle—74% of all crashes to be exact.
Common Injuries and Settlement Amounts
As the statistics show, an accident with a semi-truck or tractor-trailer can be devastating. If you are lucky, you might walk away with minor issues such as whiplash, soft tissue injuries, mild concussion, or uncomplicated bone breaks. Victims receive an average settlement between $3,000 and $10,000 for these injuries, but many in no-fault states like New Jersey may have those medical costs covered by their personal insurance protection on their auto insurance.
In cases of more severe injuries, victims can often claim hundreds of thousands or even millions of dollars in damages. Catastrophic injuries like traumatic brain injuries and spinal cord injuries can cost victims between $85,000 and $3 million in treatment throughout their lifetime. These victims deserve to be compensated for these life-altering injuries.
If you have been injured in an accident with a commercial vehicle, contact Selem Antonucci Law. Our compassionate, experienced truck accident attorneys can consult with you on your case, negotiate on your behalf with the trucking company, and help you receive the compensation you deserve. Call now to schedule your free initial consultation.
Put us to work for you with a
Free Case Evaluation
or Call (908) 747-4477