Compassionate Personal Injury Attorneys: Why You Need One in Your Corner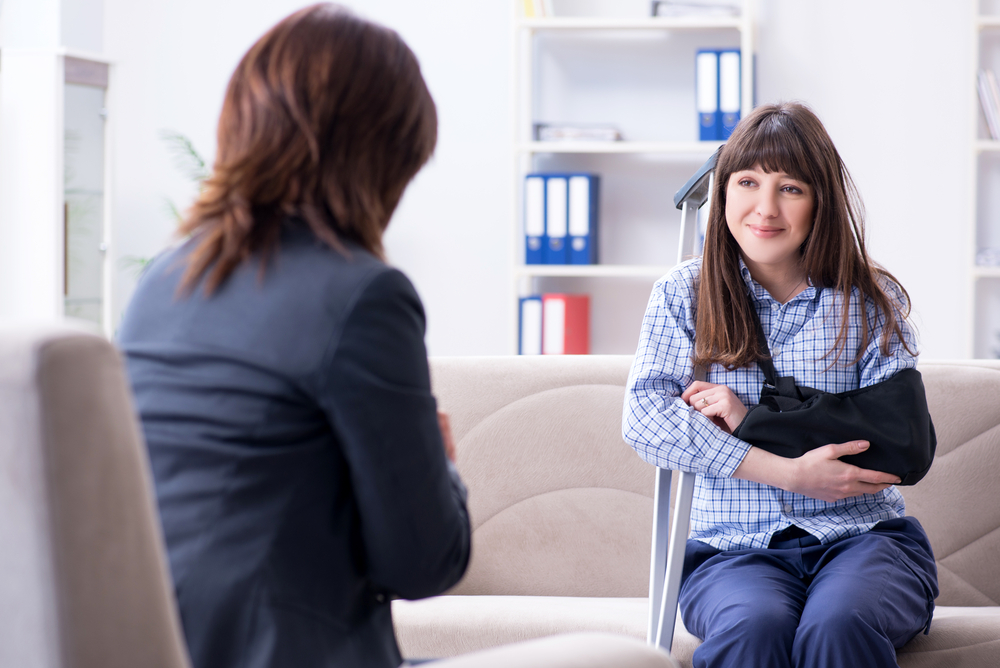 When selecting a personal injury attorney, there are many factors to be taken into consideration, such as experience, legal expertise, client reviews, and a proven record of success, however, one factor that many individuals overlook when seeking a personal injury attorney is compassion. At Antonucci Law, we believe that compassion and empathy are just as important when choosing a lawyer for your personal injury case.
Focused on Easing Your Burdens
An accident can cause disruption in your day-to-day life and cause debilitating injuries. We understand that when you suffer, those around you suffer with you. It is unfortunate, but accidents have a trickle-down effect on your loved ones. That is why we put our focus on easing your burdens and trying to make your claims process or court proceedings go as smoothly as possible. We minimize the pressure on you, so you can focus on healing while we focus on getting you the compensation you deserve.
Damages for Your Pain and Suffering
Personal injury cases involve different kinds of harm and losses. These can include measurable damages, like medical bills and loss of income, but they can also include intangible damages, such as payment for your pain and suffering. A compassionate attorney will look at all of the areas of your life that have been impacted by your injuries, articulate those circumstances in court if necessary, and fight on your behalf for the full compensation that takes into account all types of damages.
Empathy & Compassion Are the Main Ingredients for Fierce Advocacy
At Antonucci Law, we want you to know we have been where you are. Some of our attorneys have unfortunately also been injured in accidents through no fault of their own and have experienced firsthand the egregious insurance company tactics. We know how serious injuries can turn your world upside down and impact your work and relationships as well as your financial and physical health for years to come. It is this firsthand knowledge that drives us to help our clients receive the comprehensive compensation they are owed - compensation that is typically far beyond what the insurance company will offer.
Adaptable to Your Needs
When you've been seriously injured, you may not be able to go to your attorney's office for a consultation. You may still be in the hospital, be bedridden, or otherwise unable to meet with us in our office. If necessary, our attorneys will come to you or meet with you via video conferencing. If you are physically able to meet with us but have other issues meeting due to work or doctor appointment visits, we have very flexible hours and can often schedule an appointment with you on an evening or weekend.
Understanding of Avoidance Tactics
We are familiar with the tactics of large corporations and insurance companies who try to diminish, delay, and deny your injury claims for decades. Your cause is our cause, and we will fight on the front lines for you. We will advocate for you both in and out of the courtroom, and will not allow the insurers to strong-arm you into settling for less than you deserve. Our professional and personal experience is superior and will protect you from the exhaustion and frustration that comes from trying to deal with confusing and complicated strategies like these on your own.
Someone You Can Trust
Talking about personal matters, such as your medical history, your pain and limitations, and how your injuries are impacting relationships and daily life can be incredibly difficult to do with a stranger. However, from the moment you meet the attorneys at Antonucci Law, you will immediately be set at ease and find comfort in knowing that you are with attorneys who have a shared experience and the professional expertise to take care of your legal needs and hold others accountable for the harms and losses that they have caused you.
Your comfort level directly impacts your ability to communicate the details of the accident and the impact of your resulting injuries and their impact on your life. The ability to discuss and describe these details can help you to build a stronger case, especially in terms of collecting compensation for those non-measurable damages we mentioned earlier, it is imperative you work with a caring attorney who has walked in your shoes. If you're not comfortable telling your attorney that your injury has had a negative impact on your marriage, then you can't fight for compensation for that loss of intimacy and companionship. With a compassionate personal injury attorney, you can build a relationship of trust, share these details, and present a more comprehensive picture of just how much this injury has impacted your life. At Antonucci Law, we are proud to say our personal and professional experience affords us the opportunity to relate to our clients from beginning to end while building a lasting rapport that continues long after the case has been won.
Let Us Be Your Advocate
If you have been injured in an accident, we will fight fiercely in your corner to help you receive the compensation you deserve. Contact Antonucci Law today to schedule a free initial consultation with one of our compassionate and experienced personal injury attorneys.
Put us to work for you with a
Free Case Evaluation
or Call (908) 747-4477