Finding the Right Lawyer
We all have heard different stories of neglect, abuse, maltreatment, and other forms of exploitation happening in a nursing home. Sometimes, we refuse to believe these things until our loved one becomes the victim.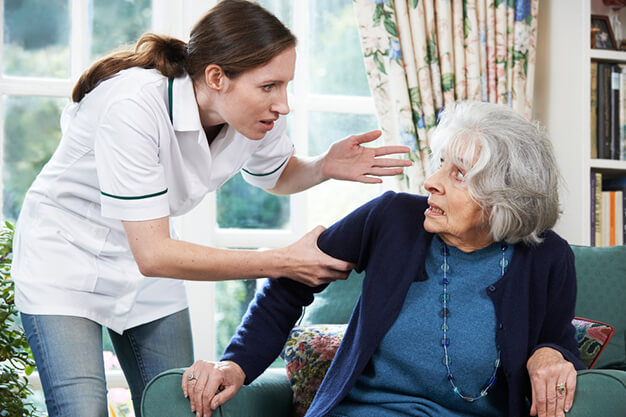 Everybody deserves to be treated with respect, especially our vulnerable family members. Placing them under the care of other people means trusting the caregivers and the institution's capability to provide quality service. When these are not met or when the personnel inflicts physical or emotional trauma, there is nothing wrong with making a claim for the damages caused.
Determining negligence and abuse in nursing homes can be challenging, especially when some elderly may have an imbalanced mental state while others are simply too shy to open up. This is why you need a representative who can not only help you go through the legal process but also deal with the emotional standing of both parties: the injured party and the injured party's family.
At Selem Antonucci Law, you'll find a defender that not only knows the law but one that takes dedication and compassion for the clients a top priority. For over 26 years, the Selem Antonucci Law Firm has consistently served those who have suffered out from the negligence of others. Our perseverance in each case has led to many successful claims and high satisfaction rates from our clients.
Our Empathic Approach and Individualized Service for Every Clientele.
We value the time spent by our clients in each meeting. That is why we regard communication and follow-through with great importance. We see to it that each discussion is productive and that all things are handled with transparency, honesty, and respect.
Having vast experience in dealing with people of different characters, we understand the unique trait of each person. We recognize the difficulty our clients face especially those who have not encountered a single lawsuit in their life. Dealing with legal matters can bring up unwarranted stress and anxiety. We wish to ease up your worries by laying out your best options and giving you a good direction in your case.
If you are faced with this predicament, it's important to act fast and start protecting your loved one immediately. To make things financially easier, we have opened our doors for a risk-free consultation.
A Brief Overview of Nursing Home Negligence and Abuse
Nursing home negligence and abuse come in many forms. For the case to be held successful, you will need a knowledgeable representative that knows the dangers involved in a facility.
Though accidents are often unintentional, such an incident can be a result of incompetent staff and poor quality of care. If you suspect an incident involving your loved one, we strongly recommend you seek immediate assistance. This does not only offer protection to your family member, but it also imposes justice.
Here are some of the commonly dealt nursing home cases related to negligence and abuse:
Slip, trips, and falls
Physical, mental, emotional, and sexual abuse
Elopement and Wandering
Neglect
Malnutrition
Bedsores
Dehydration
Restraints
Infection
Untimely death
We're Here to Help!
Nothing comes more important than the safety of your loved ones. If you suspect abuse, contact the authorities. Talk with the administrator and discuss the incident. Secure a free legal consultation with a representative at Selem Antonucci Law and bring justice to your loved one.
Tolerating unacceptable behavior from negligent or incompetent facilities will only make things worse. Let us help you bring back the dignity of your loved ones while we claim the compensation you deserve. If you're ready to protect them, call us today and receive the support you need.